#TheatreCapChallenge - where's the evidence?
#TheatreCapChallenge - what's all the fuss about?
We've put some quick links together at the start of this post:
General communication errors
Staff misidentification 
Increased staff engagement through knowing names
Staff poor at introductions
Difficulty for staff to recall names
Studies indicating benefit in using names for communication
Knowing and recognising team members by name has been quantitatively and qualitatively associated with increased trust, work engagement and clinical improvement. 
Studies have shown that knowing the names of other team members greatly improves prevention of adverse outcomes.
Only 32% of communications during paediatric resuscitation were directed (ie at a named individual). This significantly inhibits the performance of closed loop communication. Orders completed using closed loop communication were performed 3.6 times sooner than those completed using open loop communication.
Supportive policy
Why use a theatre cap and not just use a badge, lanyard, whiteboard?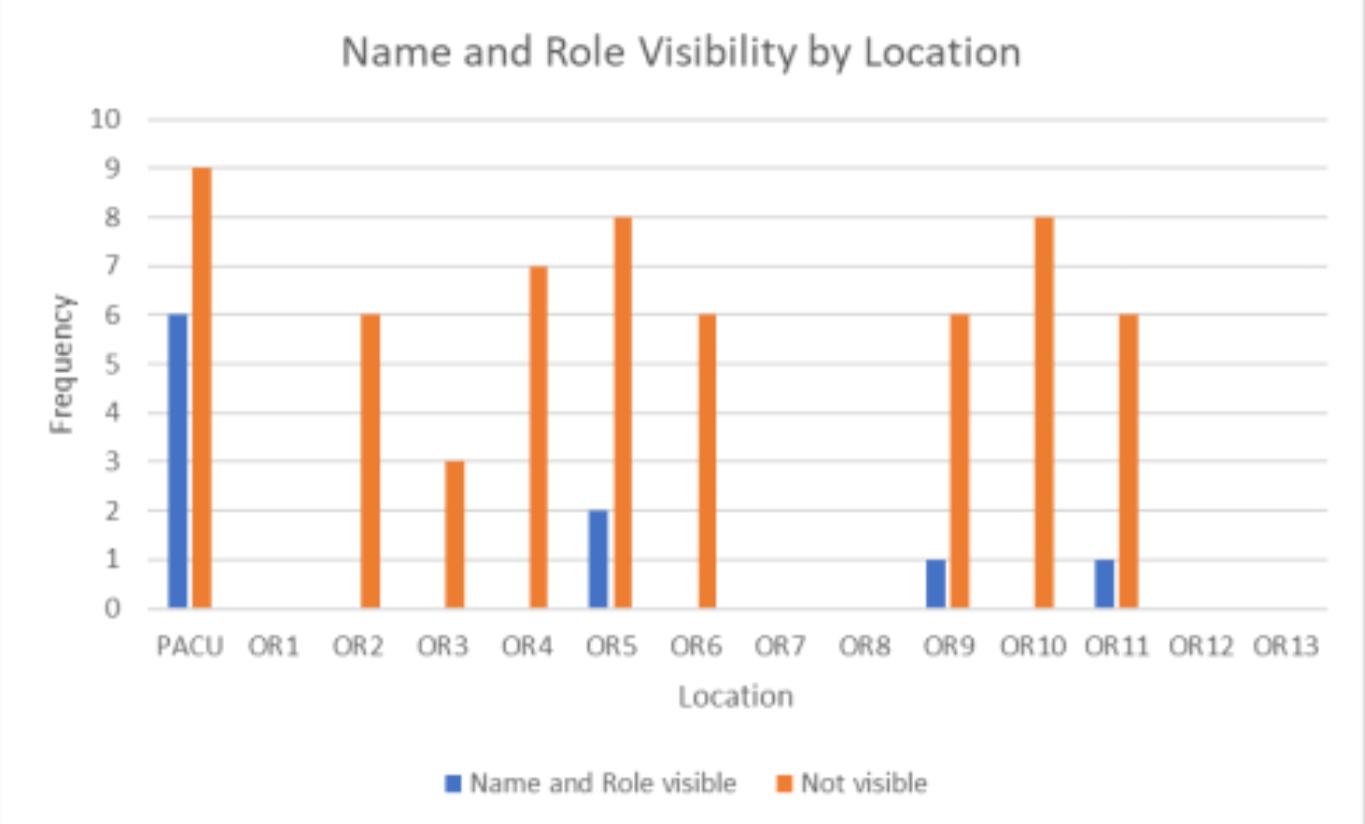 Survey data
Qualitative data suggests introductions help with identification of roles, improve morale and team performance  (and see here). However emerging data indicate these introductions have little impact on name recall amongst staff.
British Medical Journal – Name & Role Theatre Caps led to 'statistically significant increase in OR staff knowledge of the anaesthesia resident's name (66% vs 100%, p=<0.001), an increase in the mean number of times the surgical providers addressed the anaesthesia residents (3.6 vs 7.8, p=0.0074) and an increase in the mean number of times the surgical providers addressed them by their first name (0.7 vs 4, p=0.0067). Comments received during the intervention were positive with overwhelming support.'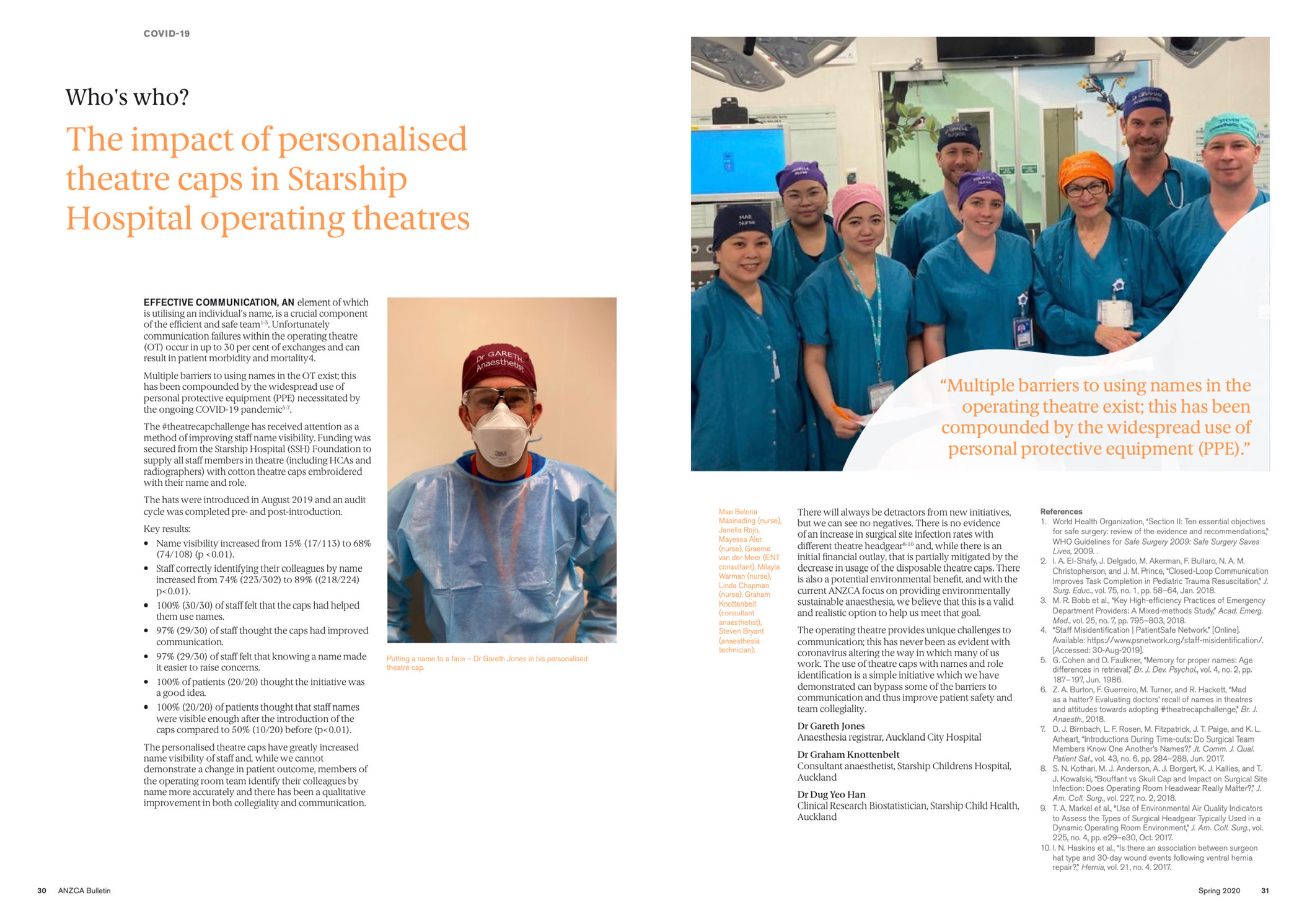 Simulation data
Support from associations
Infection Control
Policy review
Environmental Benefit
Financial benefit
'I looked at the number of hats that were purchased over a 12 month period. This came to >93,000 hats per year at a cost of NZ$14,600 (AUD 13,410). We have 15 theatres and 430 staff members (includes all surgeons / anaesthetists and surg/anaes registrars).' – Broadbent J.
Mainstream media support
If you would like to purchase name and role personalised TheatreCaps please check out our website TheatreCaps.com. All profits from the sale of our caps go towards supporting other patient safety initiatives.
Our mission - to work together creating the best environment for patient care. Inspired by the #TheatreCapChallenge we recognise the benefits of staff name and role identification in improving communication, camaraderie, team work and ultimately patient care.